OUTREACH: 21 EYE SURGERIES PERFORMED AT ISIOLO OUTREACH IN NOVEMBER 2015
ISIOLO OUTREACH NOVEMBER 2015
Department of ophthalmology Opens New Eye Theatre in University Dental School
NEW DEPARTMENT OF OPHTHALMOLOGY THEATRE
Dr Martin Nentwich, from University Eye Hospital Munich receives a certificate from the Principle Prof Isaac Kibwage after facilitating a successiful Summer School in the department
SUCCESSIFUL GLAUCOMA/ANTERIOR SEGEMENT SYMPOSIUM AND WET LAB HELD IN THE DEPARTMENT OF OPHTHALMOLOGY ON 16TH JANUARY 2014
PARTICIPANTS PRACTICING IN THE WET LAB
A SUCCESSFUL AGENT EXPERT SEMINAR HELD IN THE DEPARTMENT OF OPHTHALMOLOGY
A WET LAB SESSION DURING THE EXPERT SEMINAR
Latest News in Opthalmology
Inside the operating theatre during the outreach
A succesiful surgical outreach was held at Litein Mission Hospital between 24th and 26th October 2016. A total of 20 eye surgeries were done during the outreach. More than 100 patients were also reviewed in the outpatient department. The team comprised of both staff and postgraduate students from the department.
Read More....
The department of Ophthalmology students continued to register impresive results at the annual College of Ophthalmology of Eastern, Central and Southern Africa (COECSA) fellowship exams. All the 11 immediate post- graduate finalists who sat the exams passed.  Congratulations to all of them
Read More....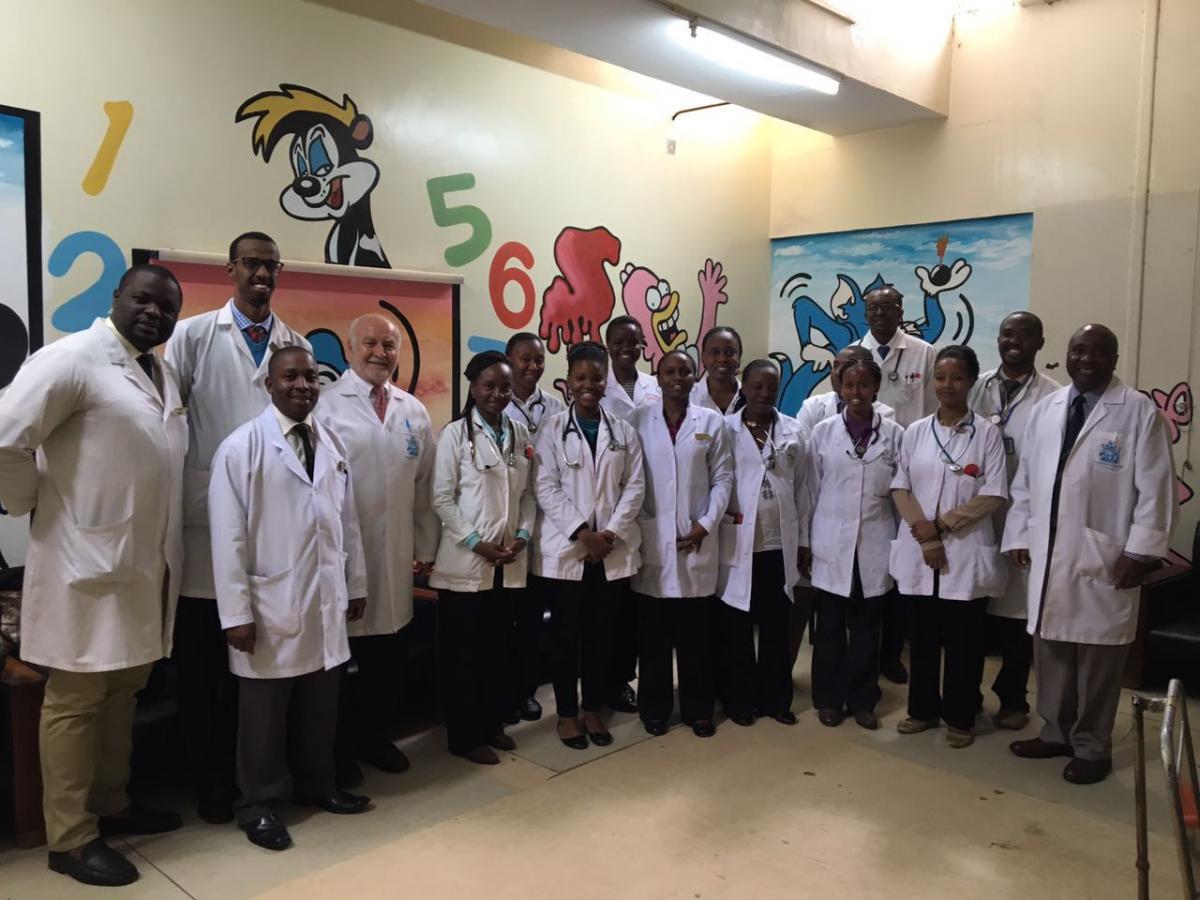 The ophthalmology 2016 finalists with the external examiner Pro Theo Seilor and the chairman Prof J. Karimurio and the neuro-ophthalmology group
Read More....