Wajir Medical Camp
Submitted by mwanyonyi on Thu, 2016-06-16 10:04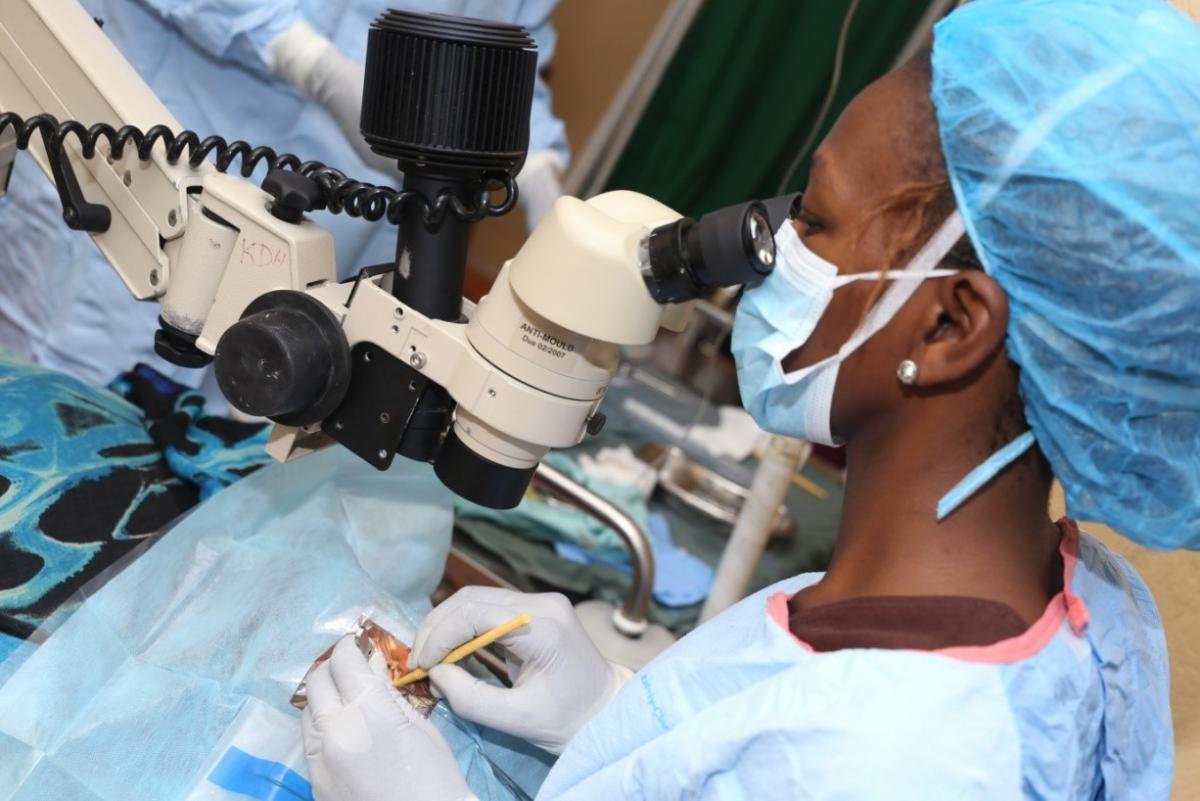 Dr. Lily Nyamai performs cataract surgery on a patient.
Help a child face tomorrow together with the Wajir County Women representative organized a medical camp in Wajir on the 22-28th of May 2016. The camp consisted of experts in maxillofacial surgery, Gynaecology, General surgery, Orthopaedics and Ophthalmology. The total team who volunteered for the mission consisted of consultants, specialized nurses and clinical officer anaesthesiologists. The entire team consisted of 22 volunteers.
Equipments and consumables used in ophthalmology were provided by a joint effort from the Division of Ophthalmic Services and the Wajir county women's representative. HFCFT provided the staff, the division of ophthalmic services provided the equipment and the county of Wajir, the consumables. Dr. Lily Nyamai from the University of Nairobi, was the Ophthalmologist and was invited for the mission by Dr. Marlene Long, a consultant plastic surgeon, who has dedicated herself to managing people with leprosy.
It was highly recommended that the University of Nairobi get deeply involved in the outreach programme as there were many patients to screen and operate. Many patients suffering from cataracts and in need of surgery would have to wait for the next visit after two months. There was need to have speciality (MMed) training for county medical officers, nurses, ophthalmic technicians and to build a specialist unit to house screenings and surgery operations.
The Wajir mission was a success to the County and University at large as it helped highlight the county's need for specialist medical services.
Click Here to watch the video.